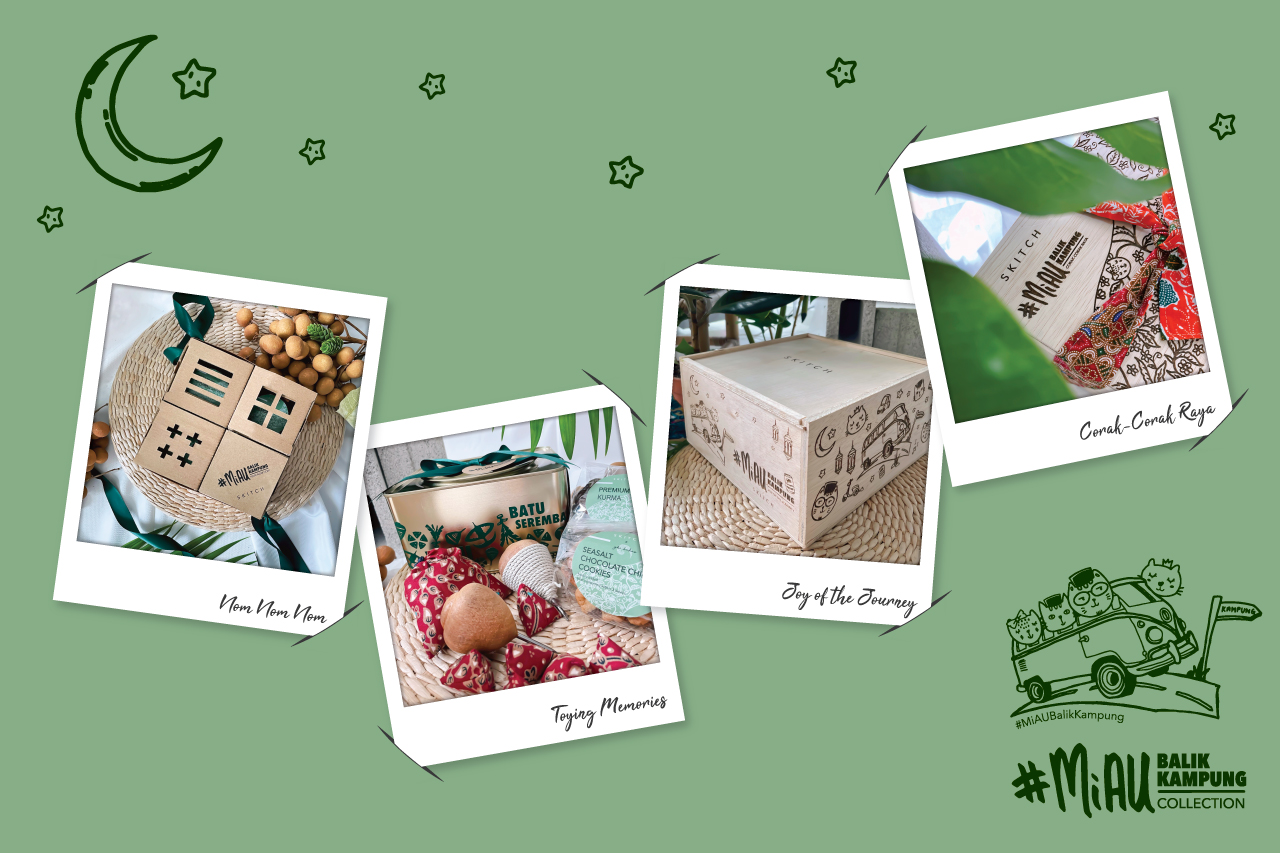 MiAU or taMiAU balik kampung this Raya? That is the question. (MiAU BALIK tapi macam cannot)

Whether you're going to be visiting friends, family, and relatives or not, why not send them something straight from the heart?

Our #MiAUBalikKampung Raya Collection stars exceptionally curated limited edition gift boxes with 4 tiers; there's something for everyone regardless of personal tastes or budget.

All our gift boxes includes an exclusively designed greeting card and some Raya-themed munchies.

Shop for our #MiAUBalikKampung Raya Collection now!